3DLipo London Aesthetics
is delighted to announce that the revolutionary treatment that successfully targets fat by method of cryolipolysis and also cavitation, skin tightening by HIFU and also Radio Frequency, is now available, info on Morpheus8 technology
This is an amazing alternative to liposuction offering a powerful new dimension in non-surgical fat removal, the treatment of cellulite and skin tightening for both the face and body.
The treatment is pain free with instant results and no down time – a HUGE hit with celebrities who choose the non- surgical rather than going under the knife.

Fat Freezing - Cryolipolysis our most popular treatment

This has now become one of the most popular techniques to reduce body fat.

This is our most popular treatment, our customers have received some great results to remove unwanted fat many different areas can be treated with our most popular area being the abdomen with 1 or 2 applicators area see our before and after section to view some of the positive results. Fat Freezing Abdomen and also love handles, treating the love handles is our second most popular treatment.
Fat Freezing / Cryolipolysis
Cryolipolysis has gained many celebrity fans due to how easy it is this non-surgical procedure for stubborn fat bulges, which destroys fat cells, This sounds great, it's a very popular choice for many people struggling with losing body fat in problem areas that has proven difficult to shift. Summer Body
Quick Guide
Here's a quick everything you need to know about the fat freezing / Cryolipolysis treatment that's popular with celebrities such as Gemma Collins and Khloe Kardashian. The procedure can be performed on many different areas of the body.
The applicator is placed over pockets of fat are reduced by the cold temperature unlike cosmetic procedures this is non-invasive, so this is very different when compared to going under the knife with a plastic surgeon , there are a few factors to think of here like downtime if you have a busy lifestyle this is not a option for many people, the possible pain after surgery is not nice for anyone, this one is probably the one that people worry about the most which is scaring this is dependant of course from person to person after treament the dead fat cells are removed from the body through the lymphatic system, the treatment targets the specific area and not the surrounding tissue for desired results, this is award winning and also fda approved in the States.
What is it Fat Freezing ?
The fat freezing procedure can come under a few different names including, cryolipolysis, coolsculpting and its exactly how it sounds – fat cells are put under cold temperatures for a set period of time in the aim to reduce them in the treated area, this is a non-surgical alternative to liposuction. Fat Freezing Treatment
Research

It came from research that was done looking into frostbite, and they noticed that fat cells would freeze before the skin would freeze. This is a procedure done by a experienced professional, the customer can pick a treatment area to target, such as tummy, thighs, outer thighs, or arms etc, also treating the muffin top, so that the patient can choose a problematic area. Does fat freezing work Does it really work
Fat Freezing Treatment
In a typical fat freezing treatment a patient would be lying down for a set period of time normally about 1 hour, while suction heads from the 3d lipo Aesthetic machine are put in place on the skin and fat cells crystallise. Body Sculpting
Does Fat Freezing ?
A fat freezing treatment plan If done by a professional, it has been proven to help you lose fat not weight loss as such but areas of fat can be reduced on parts of the body a healthy lifestyle is recommended after treatment.
As you will find with many different cosmetic treatments, results can vary from person to person, to see visible results it may take a few weeks or even months to notice, some have even said that it can help with loose skin even though the treatment is desigened to reduce stubborn fat, to get those desired results. .
3d lipo london guru Gabi said: "You can achieve fat reduction and a improved waistline, overall good results generally on the chosen area." the price this can vary from clinic to clinic our prices can be viewed here : https://www.3dlipolondon.com/prices
Fat Freezing Does it help you lose weight ?
The answer to this question is definatley a yes to fat loss as this is a fat reduction treatment, You should still control your weight and maintain a healthy diet with plenty of exercise and a healthy diet, skin care is also important.
What celebrities have tried it ?
Many celebrities have tried this procedure Gemma Collins told her Instagram followers that she was having this treatment. It's popular amongst other celebrities too – Khloe Kardashian has admitted to doing Cool Sculpting (this is a fat freezing machine brand).
Molly Sims is an official spokesperson for CoolSculpting, and told Vanity Fair that it was perfect for after her pregnancies, because busy mums find it easy to fit around their schedule, as there is no downtime it works out great when you have a busy lifestyle.
If you google fat freezing near me you can find local clinics. Other celebrities fans of this technology include Antony Costa and Ferne McCann.
Fat freezing before and after
Results that we have achieved from our customers who are extremely happy with the before and after results from their coolsculpting treatment, if you go over to our before and after page you can have a look our pictures of customers who have undergone this treatment we have had some great reviews, before and after care after a treatment
Fat Freezing Cost
The costs of a treatment varies depending on the area or areas of the body that you would like a Coolsculpting treatment on as more machine applicator heads can be used, lets say a customer only wanted the lower abdomen treated with then only 1 machine head would be used for this and the cost for this would be less, furthermore if a customers was concidering to have a treatment on the thighs for example then the 2 machine heads would be used for this and then the cost would be greater, and that would of course be increased for multiple area of the body, location its also a factor if you had treatment in london then the cost would probably be more than in another part of the united kingdom.
Fat Freezing Results ?
The results are noticeable they have been scientifically proven, and they are long-lasting.
A session to freeze belly fat lasts for around 50 minutes and a patient can have as many sessions as they would like to have until the patient is happy with their results and body shape.
This is conducted by a professional with many years of experience who has undergone specialized training in the 'freeze your fat away procedure.
The physician will take the time to discuss a approach on what results you wouldlike to achieve when reshaping your body.
The Clinician will help the patient to determine the specific areas where for the fat reduction procedure. this only targets only specific areas of the body so that you freeze fat cells only in the areas that you choose its a targated approach. Inner Thighs, Flanks, Double Chin, Back Fat, Arm Fat , upper arms Questions and answers
Side Effects
There are some side effects which you can speak with your clinician about these will also be discussed during your consultation or just before your treatment, but some of the more common ones is redness which goes away after the treatment, also a woman cannot be breastfeeding at the time of the treatment.
Fat Freezing Near Me
Fat Freezing near me If you would like to visit, Our Clinic we are located in the heart of London, Marylebone, close to 3 central tube stations, Baker Street, Marylebone and Edgware Road
Laser hair removal
Laser hair removal is one of more popular treatments whrere great results can be achieved on all parts of the bod.
TECHNOLOGY WE OFFER


FIND US IN LONDON


Marylebone Clinic
82 York Street
London W1H 1QP
Tel: 07763 566 574
info@3dlipolondon.com

Opening Hours

Monday—Friday: 9:00AM–7:00PM

Saturday – 9:00AM–7:00PM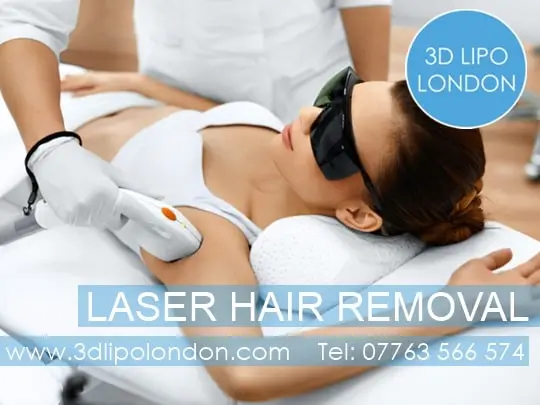 Laser Hair Removal
3D Lipo Trilogyice Technology
The latest technology in Laser Hair Removal, come in to our clinic that is based in central London, Marylebone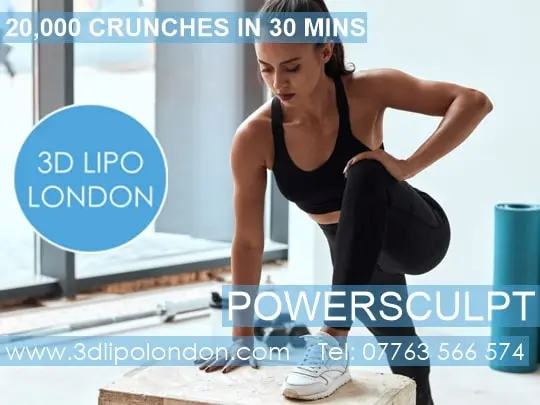 EMSculpt
Powersculp / EMSCULPT Introducing a powerful new revolution in body shaping and muscle toning. Just one 30 minutes treatment in equivalent to 20 000 crunches or squats.
About Us
Welcome To 3DLipo London Aesthetics Where We Specialize In Fat Loss, Body Contouring In a Non-Invasive Way With non surgical Treatments, Laser hair removal is also extremly popular in our london clinic we always update our equipment.
Such As Cryolipolysis Achieving Great Result We Have Been Around A While Now, We Also Cover Other Area's Like Fighting Cellulite And Stretch Marks In General And Also Post Pregnancy We Offer A Range Of Different Treatments To Combat These.
Our Technology
Here At our non surgical London clinic We Use Ultimate 3DLipo Aesthetic Technology This Is The Next Generation Multi-Technology Platform Containing The Latest Combination Of Advanced Technologies Designed To Offer A Complete And Prescriptive Approach To Non-Surgical Face And Body Treatments
Cancellation Policy: If you miss your appointment or cancel within less than 48hrs of your appointment you will lose a session or be charged, all treatments paid for in advance should be completed within 6 months of purchase.